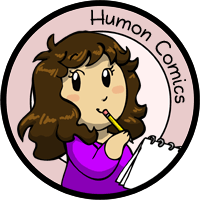 My other comics: Scandinavia and the World, Niels, Manala Next Door

The wonderful world of PCOS
---
I wish this guy was just a strawman to prove a point, but unfortunately he's not. I've had this conversation over and over with the same damn people.

Having PCOS is probably one of the most frustrating parts of my life because people, male and female, doesn't understand that being overweight is part of the illness, and being overweight is such a stigmatized thing in our society that everybody think they know what's wrong with me and feel a need to tell me how to fix it. And to make it worse, PCOS is a bit different from person to person, so some PCOS patients might not be overweight but suffer from oily, spotted or miscolord skin for example, so if someone knows another person with PCOS they might say "The other person I know isn't overweight, so..."
4th December 2015
Tagged in Humon

Share Humon Comics:
Latest comic in your News Feed:
We have an awesome newsletter with 3,245 subscribers!
Latest comic news
Merchandise news
and more!
61 Comments:
Copyright © 2009-2019 Humon Comics
Artist's Journal
|
Artist's Twitter
|
contact@humoncomics.com
|
Privacy Policy