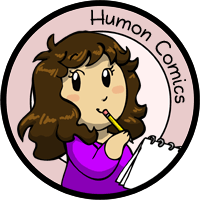 My other comics: Scandinavia and the World, Niels, Manala Next Door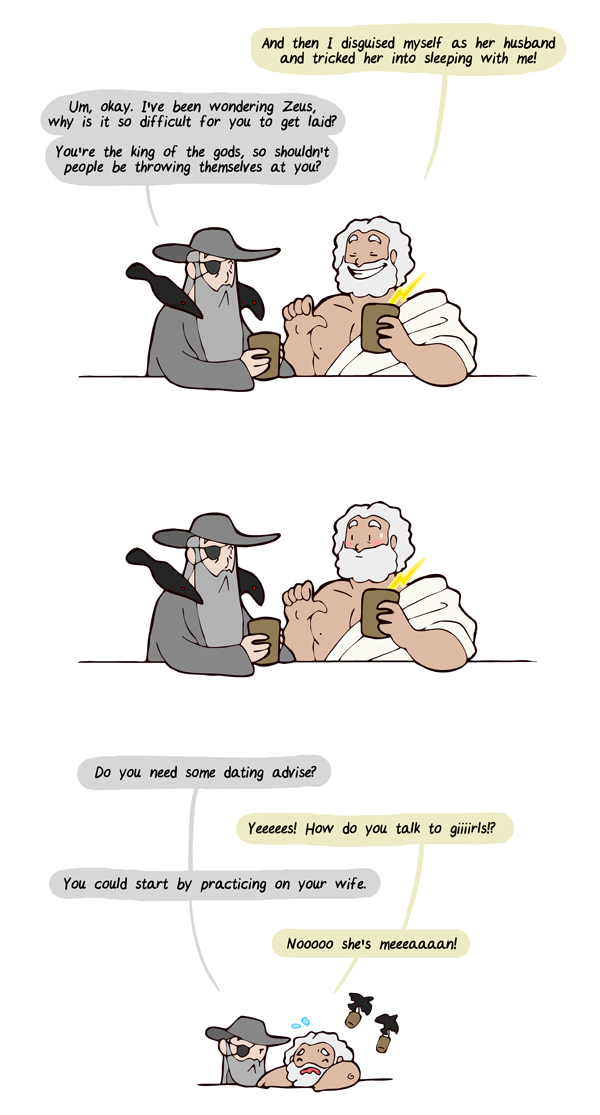 Step up your game
---
Why is it so difficult for Zeus to get laid?

Mind you, Odin also forced himself on the Jotun woman Rind, but he was punished for it by the other gods and banished from Valhalla, and got replaced with the god Uller. Odin suffered terribly both physically and mentally, until 10 years later the other gods decided he could come back. He never tried something like that again.
He did however have plenty of consensual sex, and it even happened a few times that he wasn't really in the mood, but had sex with women anyway because they had heard how good he was in bed. Also, he slept with a ton of men as a woman himself and had plenty of human/god babies that way. Odin was busy.
13th December 2015
Tagged in Odin Zeus

Share Humon Comics:
Latest comic in your News Feed:
We have an awesome newsletter with 3,245 subscribers!
Latest comic news
Merchandise news
and more!
19 Comments:
Copyright © 2009-2019 Humon Comics
Artist's Journal
|
Artist's Twitter
|
contact@humoncomics.com
|
Privacy Policy