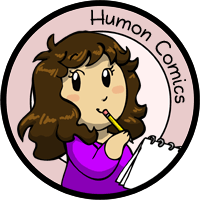 My other comics: Scandinavia and the World, Niels, Manala Next Door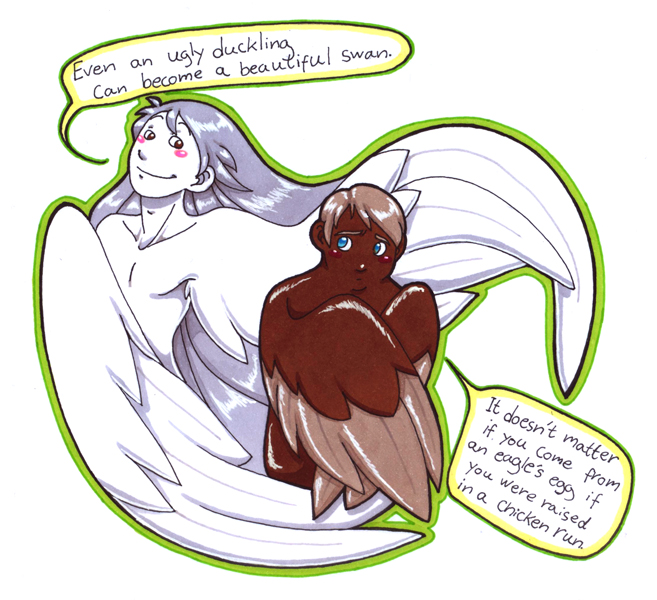 The Swan and The Eagle
---
Nowadays people tend to get the message of H.C. Andersen's story "The Ugly Duckling" wrong (or at least not what Andersen intended. We know what his intentions were because he wrote about it and told others). It isn't "You can become what you want and put your past behind you" but actually "If it is your fate to become something great your upbringing doesn't matter"
So the meaning wasn't that just anyone could do great things, but that sometimes amazing people are born under unfortunate conditions but their talent will shine though sooner or later.
Or to say it in another way: You can't work your way up. It's your destiny and it can't be held back whether you work for it or not. "Not everyone can be great, but greatness can be found in strange places"
Remember, in the story the duckling does absolutely nothing to become a swan. It just happens because that's what he is.

Later a man named Henrik Pontoppidan wrote a story called "Eagle's Flight" as a sort of reply to "The Ugly Duckling" about an eagle that grows up in a chicken run and grows fat and cowardly from this pleasant and easy life, and can't even fly. But one day he is caught by a wind and flies off but is so scared by the huge world and confused by his meeting with a female eagle who won't just let him have her, that he gives up and returns home to the chicken run. Unfortunately he is shot because the people don't recognize him and thought he was going to kill the chickens (they didn't know he could fly).
So the moral of Pontoppidan's story was the opposite of Andersen's. "It doesn't matter what line of family you come from. Nothing is in the blood and there is no such things as destiny. It's your upbringing that will shape you and who you become"

Always wanted to put those two characters in a picture together.
16th April 2012
Tagged in Eagle Swarn

Share Humon Comics:
Latest comic in your News Feed:
We have an awesome newsletter with 3,245 subscribers!
Latest comic news
Merchandise news
and more!
5 Comments:
Copyright © 2009-2020 Humon Comics
Artist's Journal
|
Artist's Twitter
|
contact@humoncomics.com
|
Privacy Policy