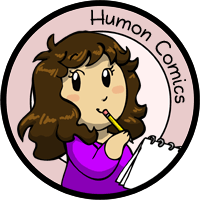 My other comics: Scandinavia and the World, Niels, Manala Next Door

Odd House
---
I'm not entirely sure if this story has a supernatural element to it or not. Are they just run of the mill cannibals or vampires/demons? Occultists? Maybe only Adam? So many possibilities.

I also struggled a lot with Adam's looks. I wanted him to look like an honest to god nice, charming guy who also looked super creepy in the right (wrong?) light.

There was supposed to be a whole backstory about Mrs. Poppel's husband and when Adam came into her life, but I decided to leave it out as it was already pretty text heavy.
22nd January 2018
Tagged in Comic

Share Humon Comics:
Latest comic in your News Feed:
We have an awesome newsletter with 3,245 subscribers!
Latest comic news
Merchandise news
and more!
12 Comments:
Copyright © 2009-2020 Humon Comics
Artist's Journal
|
Artist's Twitter
|
contact@humoncomics.com
|
Privacy Policy