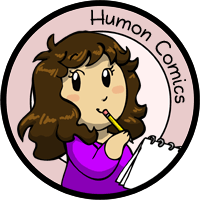 My other comics: Scandinavia and the World, Niels, Manala Next Door

Thor Movie
---
First time I watched Thor was with Sasha and she kept telling me "Don't think too hard about it. Just enjoy it as an action movie"

I wasn't the least angry or butthurt and actually thought it was quite fun, but my mind kept going "This is wrong! This is all wrong!" and it carried over to the Avengers movie. Every time Thor and Loki opened their mouths my brain went "Ynhljbasfsgdb!!!*blue screen*"

2nd October 2012
Tagged in Humon Thor

Share Humon Comics:
Latest comic in your News Feed:
We have an awesome newsletter with 3,245 subscribers!
Latest comic news
Merchandise news
and more!
53 Comments:
Copyright © 2009-2019 Humon Comics
Artist's Journal
|
Artist's Twitter
|
contact@humoncomics.com
|
Privacy Policy