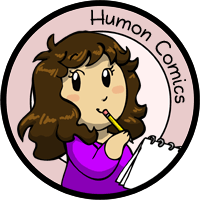 My other comics: Scandinavia and the World, Niels, Manala Next Door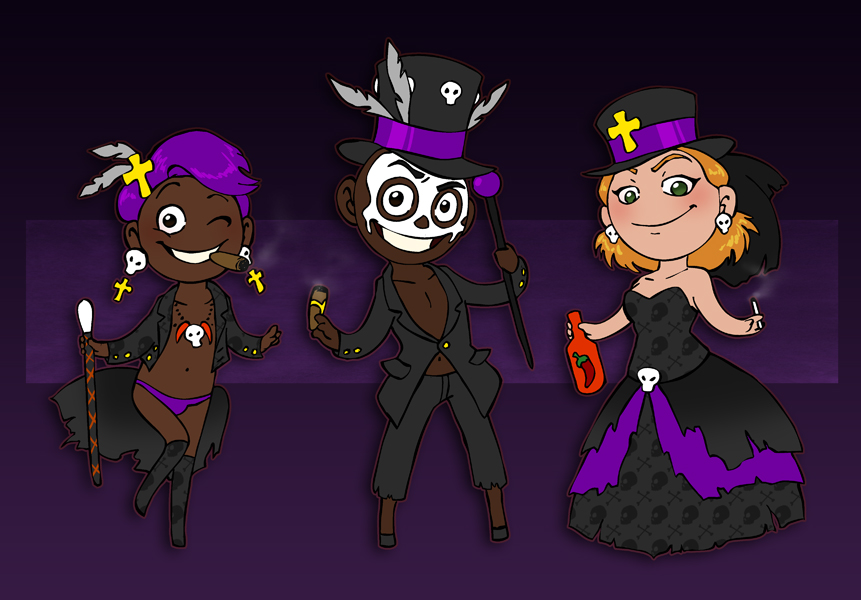 Voodoo Family
---
I was going to draw a collection of LGBT gods, but ended up just drawing this voodoo spirit/god family. (Yes, they're real gods. I didn't make them up)

In the middle is Baron Samedi, the death and sex god who collects the spirits of the dead, and the head of the Guédé family. He is very rude but not evil, quite fun loving and bisexual (Disney's dr. Facilier was based on this guy).

On the right is his wife Maman Brigitte, another powerful death goddess, and one of the very few white gods in the voodoo religion. She's just as rude as her husband and protects gravestones in cemeteries if they're marked with a cross.

On the left is their son Ghede Nibo, who takes care of those who die young. He is sometimes depicted as an effeminate drag queen, and is said to make women lesbian or make them want to wear men's clothes.

Cute family, yes?
27th May 2011
Tagged in Voodoo

Share Humon Comics:
Latest comic in your News Feed:
We have an awesome newsletter with 3,245 subscribers!
Latest comic news
Merchandise news
and more!
10 Comments:
Copyright © 2009-2019 Humon Comics
Artist's Journal
|
Artist's Twitter
|
contact@humoncomics.com
|
Privacy Policy