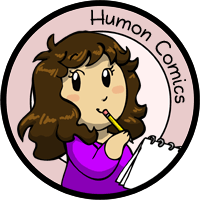 My other comics: Scandinavia and the World, Niels, Manala Next Door

The gravel road
---
I've made a few creepy comics told from a first person perspective because that makes it more scary, but this is something that actually happened to me last fall.

It didn't scare me enough to never go back, but it's a good creepy story. I could just have been a random guy sitting in the dark forest, but somehow that doesn't make it better in my opinion.
16th September 2017
Tagged in Me

Share Humon Comics:
Latest comic in your News Feed:
We have an awesome newsletter with 3,245 subscribers!
Latest comic news
Merchandise news
and more!
8 Comments:
Copyright © 2009-2020 Humon Comics
Artist's Journal
|
Artist's Twitter
|
contact@humoncomics.com
|
Privacy Policy