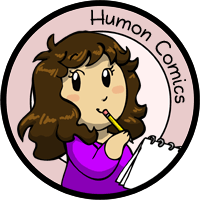 My other comics: Scandinavia and the World, Niels, Manala Next Door

I dreamt of clowns
---
My housemates and I went to see IT at the cinema last night and I was sure that even though I wasn't super scared while watching the movie I'd end up having nightmares.

Instead I dreamt about 1990 and 2017 IT meeting at a cafe in Paris, flirting and ending up married. I suppose my subconsciousness just thought they were cute?

Either way, it's still a good and very pretty movie, so I'd definitely recommend it.
11th September 2017
Tagged in It

Share Humon Comics:
Latest comic in your News Feed:
We have an awesome newsletter with 3,245 subscribers!
Latest comic news
Merchandise news
and more!
7 Comments:
Copyright © 2009-2020 Humon Comics
Artist's Journal
|
Artist's Twitter
|
contact@humoncomics.com
|
Privacy Policy