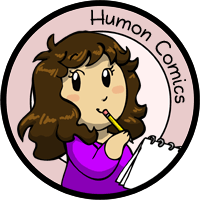 My other comics: Scandinavia and the World, Niels, Manala Next Door

Helping a friend out
---
A very quick comic about my two soon-to-be roommates. Ain't I a lucky gal?

Anyway, let me explain. While we were in Paris, city of loooove, Matt had to suffer quite a bit of sexual harassment from David and I (Especially on the Metro. Everyone who has tried it knows how close you get on those).
Matt was suffering from pain in his neck and back and I had promised him a massage, so the next night I walked up behind him while he was resting on the sleeping sofa and rubbed his calves to indicate 'It's time for your massage' and without turning around Matt said, "That's nice, but I think you're doing it to the wrong person"
Me: "What do you mean?"
Matt: *Looks confused at me* "....I thought you were David"
Much amusement and paranoia was had.

And because I know I'll get this question: No, neither of them are gay. They are just secure in their masculinity and British.
20th July 2012
Tagged in Matt Comics David Humon

Share Humon Comics:
Latest comic in your News Feed:
We have an awesome newsletter with 3,245 subscribers!
Latest comic news
Merchandise news
and more!
22 Comments:
Copyright © 2009-2020 Humon Comics
Artist's Journal
|
Artist's Twitter
|
contact@humoncomics.com
|
Privacy Policy