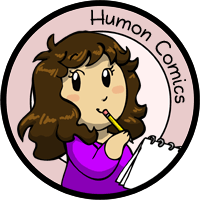 My other comics: Scandinavia and the World, Niels, Manala Next Door
Ole Shuteye
---
My attempt at Ole Lukøje (Which translates to "Ole Shuteye" or "Ole Eye Closer"), also known as Jon Blund in Norway and Sweden.

He is the Nordic and German version of the Sandman, a creature said to put children to sleep by sprinkling magic sand in their eyes so they have to close them. Ole is a bit different in that he carries an umbrella (sometimes two) which he folds out after putting the children to sleep, and it cause the children to dream.

He sometimes have a darker side to him as well. He is also connected with death, and occasionally he puts someone to sleep forever, meaning he is responsible for people who die in their sleep.
21st July 2012
Tagged in Ole

Share Humon Comics:
Latest comic in your News Feed:
We have an awesome newsletter with 3,245 subscribers!
Latest comic news
Merchandise news
and more!
22 Comments:
Copyright © 2009-2020 Humon Comics
Artist's Journal
|
Artist's Twitter
|
contact@humoncomics.com
|
Privacy Policy