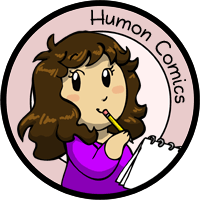 My other comics: Scandinavia and the World, Niels, Manala Next Door

The Cuckold
---
For those of you who don't know, a cuckold is a man who's wife (or girlfriend) is cheating on him. It's no longer used in that sense, but has instead become the name of a fetish for men who likes the idea of their wife being unfaithful to them with another man who's far more manly and handsome.

It's not a fetish I find arousing, but I always thought it would make for a interesting story. Still, I don't know where this came from. I had tons of things to draw today, but I woke up with a need to get this out of my system, even though I hadn't known it was in my system to begin with.

Neither do I know if it's something I'll continue. I have ideas for what is going to happen, but nothing solid, so we'll see what time brings.
30th December 2012
Tagged in Cuckold

Share Humon Comics:
Latest comic in your News Feed:
We have an awesome newsletter with 3,245 subscribers!
Latest comic news
Merchandise news
and more!
25 Comments:
Copyright © 2009-2019 Humon Comics
Artist's Journal
|
Artist's Twitter
|
contact@humoncomics.com
|
Privacy Policy