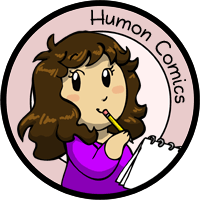 My other comics: Scandinavia and the World, Niels, Manala Next Door

Reverse Asian Wear
---
This picture has a long a complicated story behind it, but I can tell you that it all started with some photos I took of Vitaly at the last London Expo of him wearing my diva boa.

Anyways, Vitaly is wearing the good old kimono, complete with cat. Poor guy is always tired from working and going to too many conventions. Would not put it past him to disappear for a few hours and then suddenly show up in a pink kimono and then be confused when people questioned him about it.

Meeska, his lovely wife, is wearing old fashioned Japanese summer wear for men. Just copied it straight from an old Japanese painting.

Matt is wearing a Korean hanbok. His first reaction when I suggested the idea of the picture was, "HORROR!" He came around though.

David's first reaction to the idea was, "I WANT TO WEAR HIGH HEELS >8C!!" which ended in a minor argument because I tried to explain to him that it was supposed to be traditional clothes, which he didn't care about and then demanded a short skirt as well. God dammit.

And finally me in Tibetan clothes. At conventions some kind soul will usually give me a packet of pocky and it will immediately be eaten by everyone around me, especially David who eats two or three at a time.
30th August 2012
Tagged in Matt Meeska Humon David Vitaly

Share Humon Comics:
Latest comic in your News Feed:
We have an awesome newsletter with 3,245 subscribers!
Latest comic news
Merchandise news
and more!
15 Comments:
Copyright © 2009-2020 Humon Comics
Artist's Journal
|
Artist's Twitter
|
contact@humoncomics.com
|
Privacy Policy