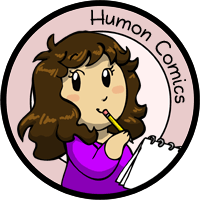 My other comics: Scandinavia and the World, Niels, Manala Next Door

LoTH Beach
---
The Lady of The House characters again. Just let me get them out of my system and I'll be out of your hair. ;)

It's not very visible when Leslie is wearing his uniform but he is a bit of a wild child, and is most likely looking at some windsurfers, wondering if that's something he should try.

New awkward guy is, well, the new awkward guy Adam, who a job as a footman. He's not very elegant and has no idea how to dress himself, so that is all things he'll have to learn.
Noel rather like him tough and hope Rebecca and Dana won't go to hard on him.

Rebecca prefers to dress relaxed and comfy at home, but when they go out she's quick to dress like a lady.

Francis is the type where if he starts to freak out, you know acid is eating it's way through a baby somewhere.

Dana might love to fish, but he is not big on hot summer days, and would rather be back at the house doing his daily routine.

And finally there's Tim. When not in his maid uniform he can either dress like a man or a woman, depending on what Rebecca was in the mood for that day.
8th April 2013
Tagged in Dana Adam Tim Loth Francis Noel Lady Of The House Leslie Rebecca

Share Humon Comics:
Latest comic in your News Feed:
We have an awesome newsletter with 3,245 subscribers!
Latest comic news
Merchandise news
and more!
12 Comments:
Copyright © 2009-2020 Humon Comics
Artist's Journal
|
Artist's Twitter
|
contact@humoncomics.com
|
Privacy Policy