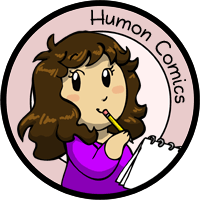 My other comics: Scandinavia and the World, Niels, Manala Next Door

Loki and Loki
---

Considering how popular Marvel Loki is, and how much his fans love to use bits and pieces from Nordic mythology in fanart of him, I'm surprised there's next to nothing with Utgard-Loki.

He's a bit of an odd one. King of the jotuns and with all the exact same powers as Loki, even acting a lot like a trickster. They might have been the same deity in a past long forgotten, but the way the religion developed they've been completely separate characters for as long as anyone can remember.

The two Lokis do hang out a lot though and teach each other magic. They occasionally fight, but mainly when gods and jotuns have a falling out.
27th May 2013
Tagged in Loki

Share Humon Comics:
Latest comic in your News Feed:
We have an awesome newsletter with 3,245 subscribers!
Latest comic news
Merchandise news
and more!
11 Comments:
Copyright © 2009-2019 Humon Comics
Artist's Journal
|
Artist's Twitter
|
contact@humoncomics.com
|
Privacy Policy