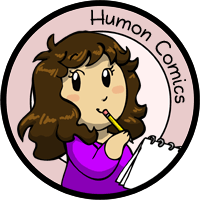 My other comics: Scandinavia and the World, Niels, Manala Next Door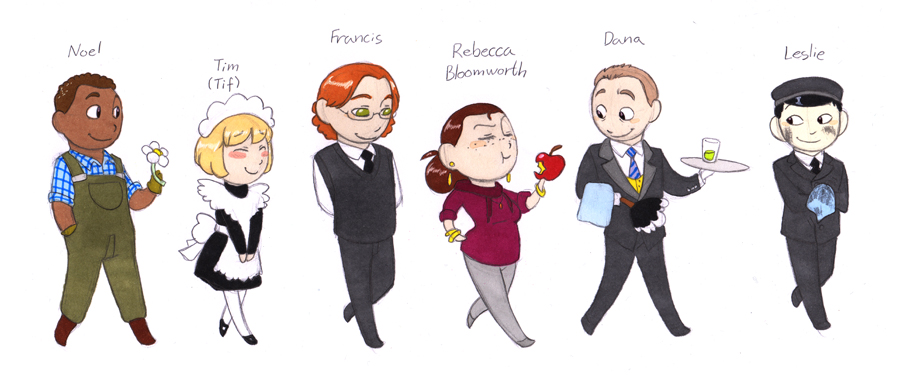 Lady of The House
---
I'm posting this in the hopes that it will either make me lose interest in the story or inspire me to do more with it, because at the moment it's in a grey area where I can't get it out of my head and is blocking me from doing other things.

It's about the wealthy woman Rebecca Bloomworth who has a harem of willing men living with her. But instead of just having them sit around all day looking pretty, they have all been assigned traditional jobs depending on what they're good at (Like Noel who has green fingers, or Leslie who can fix any car), what they are into (Tim likes to be dressed up in women's clothes, so he is of course the maid), how good they are at following orders (Dana will do anything asked of him down to the smallest detail, so he became the butler. Same goes for Francis who is her valet).

They all go about their normal life until Rebecca drags them aside for a session at which point the more erotic side of their jobs kicks in. Use your imagination.
The household isn't yet fully occupied, so Noel sometimes have to do a bit of handy work, Tim also cooks, and Leslie doubles as chauffeur. Hopefully someone will take those jobs soon.

The way I imagine the story it's mostly about them living as a big happy household, the things that threatened to get in the way of that, and new people joining in.

EDIT: Sorry about how yellow Leslie turned out. I swear to god the marker I used for him was no where near that yellow (Nor were the rest that red).
22nd March 2013
Tagged in Loth Lady Of The House

Share Humon Comics:
Latest comic in your News Feed:
We have an awesome newsletter with 3,245 subscribers!
Latest comic news
Merchandise news
and more!
15 Comments:
Copyright © 2009-2020 Humon Comics
Artist's Journal
|
Artist's Twitter
|
contact@humoncomics.com
|
Privacy Policy