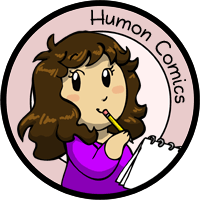 My other comics: Scandinavia and the World, Niels, Manala Next Door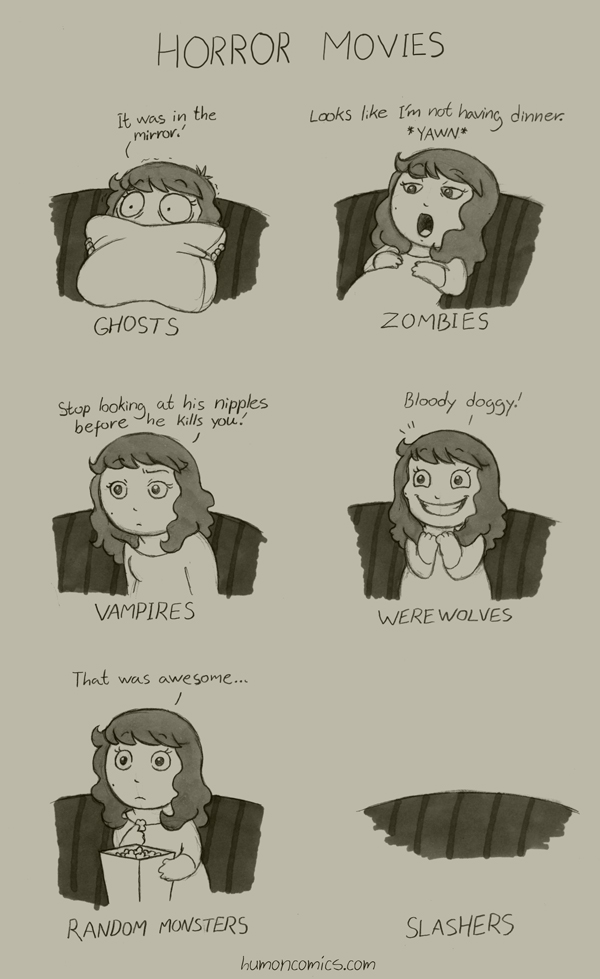 Horror Movies
---
My usual reaction to these types of horror movies.

Ghosts scare the living shit out of me because there is no way to stop them. They will just go right though the door and strangle you.

Don't know why I think zombies are boring, I just do. Yes, even the ones that can run. In fact, that just takes some of the usual creepy away from them in my opinion.

Vampires aren't scary either, but I can get involved in some of the drama.

Love werewolves! Not scary either, but they are my favorite monsters of all.

Random monsters, be they giant or created in a lab, are just fun to watch with a bucked of popcorn.

I don't watch slashers. They're just disgusting and don't even have monsters.

Some zombie movies I like (Shaun of the Dead), some werewolf movies are just plain shit, and so on, but this is how I usually feel about them.
1st December 2012
Tagged in Films Movies Horror

Share Humon Comics:
Latest comic in your News Feed:
We have an awesome newsletter with 3,245 subscribers!
Latest comic news
Merchandise news
and more!
7 Comments:
Copyright © 2009-2019 Humon Comics
Artist's Journal
|
Artist's Twitter
|
contact@humoncomics.com
|
Privacy Policy