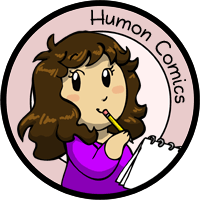 My other comics: Scandinavia and the World, Niels, Manala Next Door

He is a Doctor
---
Before you go nuts on me, no, I'm not Doctor Who fan and this is not going to be a thing. I just sometimes watch it when it's there, and I live in England now so...

Anyway, this comes from me watching the first episode with the 11th Doctor with my housemate Matt, and I misheard Matt when he said Amy Pond was getting married as her being pregnant. I then wondered out loud if the Doctor knew how to deliver a human baby, and one thing lead to another and...well, here you go.
8th June 2013
Tagged in Doctor Who

Share Humon Comics:
Latest comic in your News Feed:
We have an awesome newsletter with 3,245 subscribers!
Latest comic news
Merchandise news
and more!
12 Comments:
Copyright © 2009-2020 Humon Comics
Artist's Journal
|
Artist's Twitter
|
contact@humoncomics.com
|
Privacy Policy