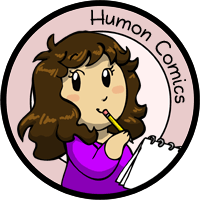 My other comics: Scandinavia and the World, Niels, Manala Next Door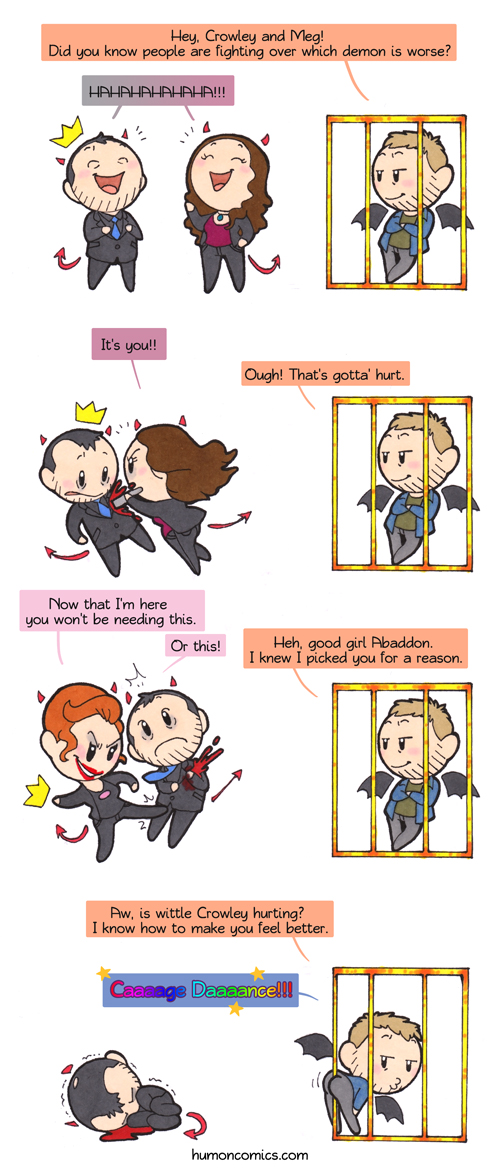 Just Watching Them
---
It will never not be funny to me how some Supernatural fans fight over which demon is worse, or who deserved redemption more.
Just face it, all the demons are a bag of dicks, no matter gender or status.

So yeah, that's what this started out as, and then it got a bit silly.
9th June 2013
Tagged in Supernatural

Share Humon Comics:
Latest comic in your News Feed:
We have an awesome newsletter with 3,245 subscribers!
Latest comic news
Merchandise news
and more!
8 Comments:
Copyright © 2009-2020 Humon Comics
Artist's Journal
|
Artist's Twitter
|
contact@humoncomics.com
|
Privacy Policy