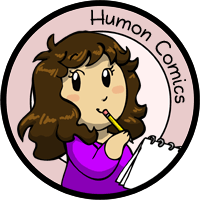 Get Up and Move On
---
And illustrated version of the song "Rejs dig op og kom videre" (Get up and move on) by Danser Med Drenge (Dancing with boys)

I like how they have songs for every level of problems. From the minor stuff like this one, missing family members you have lost contact with like "Kære lille søster" (Dear little sister), to the loss of loved ones like the song "Er der nogen i himlsen" (Is there anyone in Heaven), and songs for when the terrible things have happened and you come out on the other side like "En dejlig morgen" (A wonderful morning)

You can hear a live version of this song here http://www.youtube.com/watch?v=W6hlvWO29Dk (It's in Danish)


19th March 2014

Share Humon Comics:

Latest comic in your News Feed:



14 Comments:
We have an awesome newsletter with 2,995 subscribers!
Latest comic news
Merchandise news
Iceland's Demon Cat
and more!
Copyright © 2009-2015 Humon Comics
Artist's Journal
|
Artist's Twitter
|
contact@humoncomics.com
|
Privacy Policy