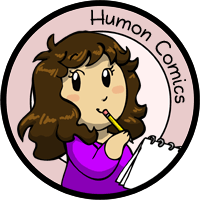 My other comics: Scandinavia and the World, Niels, Manala Next Door

Cat Meeting
---
I've been having a bit of an artist block so I made this super quick comic to get myself started.

My tabby cat loves everyone and wants the whole world to be his friend, while my black cat hates everyone, especially the new lady cat.
3rd January 2012
Tagged in Cats

Share Humon Comics:
Latest comic in your News Feed:
We have an awesome newsletter with 3,245 subscribers!
Latest comic news
Merchandise news
and more!
4 Comments:
Copyright © 2009-2019 Humon Comics
Artist's Journal
|
Artist's Twitter
|
contact@humoncomics.com
|
Privacy Policy