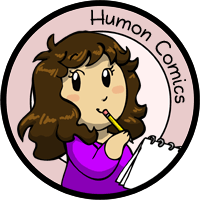 My other comics: Scandinavia and the World, Niels, Manala Next Door
Ask a Witch
---
First off, don't feed your baked blood to anyone without their knowledge. Don't be a shitty person.

I have a book at home called Heksens Håndbog (The Witch's Handbook) written by an elderly witch and I love how her spells have zero chill. It's a collection of old spells and magic that she has collected over the years and it even has the original ointments from the middle ages that were written down. That means there's a lot of "catch a white snake with your bare hands on midsummer's eve" and "coat a raven's feather in sap and burn it during a new moon". Oh and there's a ton of uses for menstrual blood. You get the idea. It's quite an interesting read.
16th April 2018
Tagged in Witch

Share Humon Comics:
Latest comic in your News Feed:
We have an awesome newsletter with 3,245 subscribers!
Latest comic news
Merchandise news
and more!
23 Comments:
Copyright © 2009-2020 Humon Comics
Artist's Journal
|
Artist's Twitter
|
contact@humoncomics.com
|
Privacy Policy