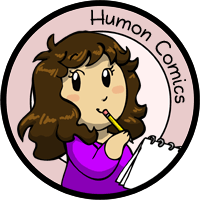 My other comics: Scandinavia and the World, Niels, Manala Next Door

Supernatural Charmed Vampire Slayers
---
Buffy the Vampire Slayer, Charmed, and Supernatural.

A little joke on how the main characters in these types of shows always end up with supernatural helpers, and how said helpers end up liking the main characters a little too much.

Buffy and Piper got their guys, and Dean seems well on his way to get his, though with a few complications.
5th March 2013
Tagged in Vampire Charmed Buffy Supernatural

Share Humon Comics:
Latest comic in your News Feed:
We have an awesome newsletter with 3,245 subscribers!
Latest comic news
Merchandise news
and more!
2 Comments:
Copyright © 2009-2019 Humon Comics
Artist's Journal
|
Artist's Twitter
|
contact@humoncomics.com
|
Privacy Policy