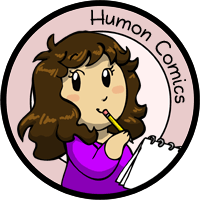 My other comics: Scandinavia and the World, Niels, Manala Next Door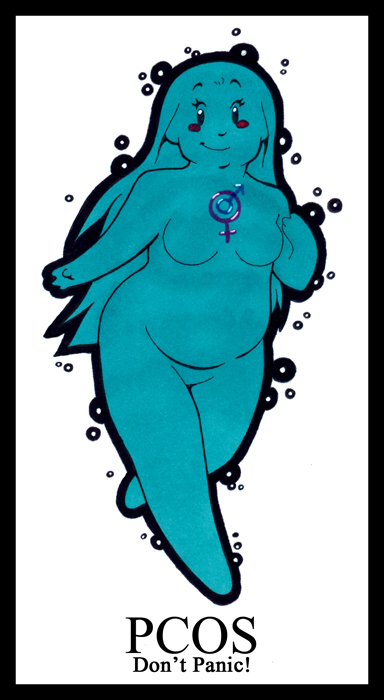 PCOS
---
PCOS is a very common disease. 1 in 5 women may even have it, but most doesn't know. In my teenage years I was very confused because I was the only overweight person in my family even though I ate the same food as my family and was as active as them. Then one day they talked about PCOS on TV and I had a huge "Oh my god! That's me!" moment, then looked at my mom and she had the same look on her face. I went to the doctor and sure enough, I had PCOS.

It's a rather complicated thing that cause too many male hormones in women. The symptoms are:
~cysts on your ovaries
~low insulin levels
~infrequent menstrual periods, no menstrual periods, and/or irregular bleeding
~infertility or inability to get pregnant because of not ovulating
~increased growth of hair on the face, chest, stomach, back, thumbs, or toes
~acne, oily skin, or dandruff
~pelvic pain
~weight gain or obesity, usually carrying extra weight around the waist
~type 2 diabetes
~high cholesterol
~high blood pressure
~male-pattern baldness or thinning hair
~patches of thickened and dark brown or black skin on the neck, arms, breasts, or thighs
~skin tags, or tiny excess flaps of skin in the armpits or neck area
~sleep apnea and excessive snoring as breathing stops at times while asleep
~depression
~gender confusion

I have never met anyone who had all the symptoms. I only have 5 of them. So if you recognize a few of these, go to the doctor, have a chat (a lot of doctors don't know about it so they'll probably have to look it up), and see a gynecologist. They'll take an ultrasound of your ovaries to make the diagnosis.

Trust me, finding out that you've got PCOS will give you a peace of mind, and there a treatments to help you.

EDIT: About the gender confusion. There are some PCOS women who throught they were trans, but after starting PCOS treatment reported no longer wanting to change gender. This is not to say all trans people are like this, just that the overload of testerone can have a strong effect on some PCOS women's minds as well as bodies.
9th April 2012
Tagged in Pcos

Share Humon Comics:
Latest comic in your News Feed:
We have an awesome newsletter with 3,245 subscribers!
Latest comic news
Merchandise news
and more!
40 Comments:
Copyright © 2009-2019 Humon Comics
Artist's Journal
|
Artist's Twitter
|
contact@humoncomics.com
|
Privacy Policy