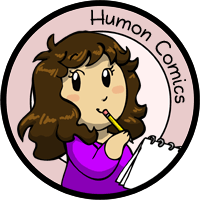 My other comics: Scandinavia and the World, Niels, Manala Next Door
Party Chick
---
I have an honest to god fascination with women like this because I've been friends quite a few, and I will forever be fascinated with how pretty they can look when they leave the house, and how utterly smelly and disgusting they are at home. Mostly because all women let themselves go in their home, but ladies like this takes both the pretty and the ugly to extremes.

So it's not meant to make fun or shame them. More like a study in their duality.
31st July 2014
Tagged in Chick

Share Humon Comics:
Latest comic in your News Feed:
We have an awesome newsletter with 3,245 subscribers!
Latest comic news
Merchandise news
and more!
13 Comments:
Copyright © 2009-2019 Humon Comics
Artist's Journal
|
Artist's Twitter
|
contact@humoncomics.com
|
Privacy Policy