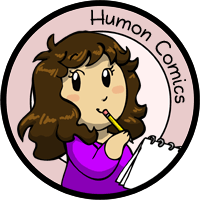 My other comics: Scandinavia and the World, Niels, Manala Next Door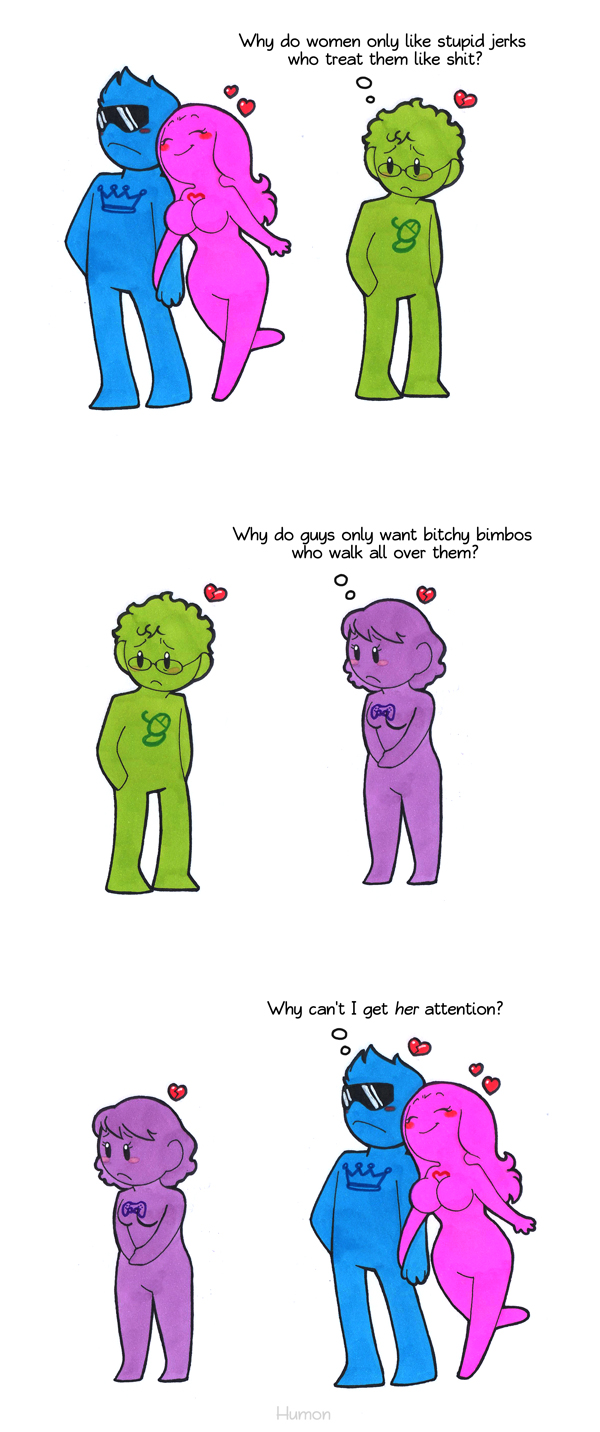 Only jerks and bimbos
---
I'm so tired of being asked "Why do women only like jerks"/"Why do guys only want bimbos?"

They. Don't.

I'm a chubby little geek girl, but in every school or workplace I've been to there has always been one or two guys who liked me, ranging from total geeks to the football hero. So obviously not all men want a "bimbo". You just have to keep your eyes open.

And I'm the living proof that not all women want "jerks", seeing as I only have eyes for nice guys with manners, and couldn't care less if he has a nice car (In fact, don't ever try to impress me with your car. It's a major turn off for me). And no, I'm not a rare breed. Like I said, open your eyes.

So don't blame it on others that you tend to fall in love with people who don't like your type. ;)

EDIT: Jesus people! Why isn't the pink woman allowed to be happy?

28th March 2012
Tagged in Relationship

Share Humon Comics:
Latest comic in your News Feed:
We have an awesome newsletter with 3,245 subscribers!
Latest comic news
Merchandise news
and more!
31 Comments:
Copyright © 2009-2020 Humon Comics
Artist's Journal
|
Artist's Twitter
|
contact@humoncomics.com
|
Privacy Policy