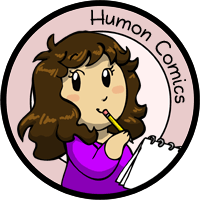 My other comics: Scandinavia and the World, Niels, Manala Next Door

OH MY
---
Everything the dark elf is saying is from self help advises for submissives in BDSM relationships. I couldn't help but laugh a little when I read them because it sounded so much like something the dark elf men would say to someone who wasn't acting accordingly to their customs.

And I see them more and more as fantasy gender reversed Victorian upper-class people. They understand why "savages" from other cultures don't understand why the dark elf way of life is the most cultured and finest in the world, but acting uncivilized within their own homes is very very inappropriate and shocking.

I imagine the light elf to be someone who committed a crime and was to be executed, but got away and managed to convince a dark elf lady to take him into her house. In this world light elves and dark elves are trying to keep peace so they aren't allowed to attack each other. So a person from one race can run to another race and it would be the equivalent of crossing the border to another country to avoid prison.
12th December 2012
Tagged in Light Elf Dark Elf

Share Humon Comics:
Latest comic in your News Feed:
We have an awesome newsletter with 3,245 subscribers!
Latest comic news
Merchandise news
and more!
10 Comments:
Copyright © 2009-2020 Humon Comics
Artist's Journal
|
Artist's Twitter
|
contact@humoncomics.com
|
Privacy Policy