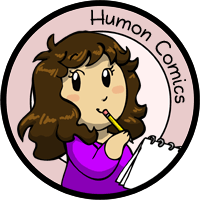 My other comics: Scandinavia and the World, Niels, Manala Next Door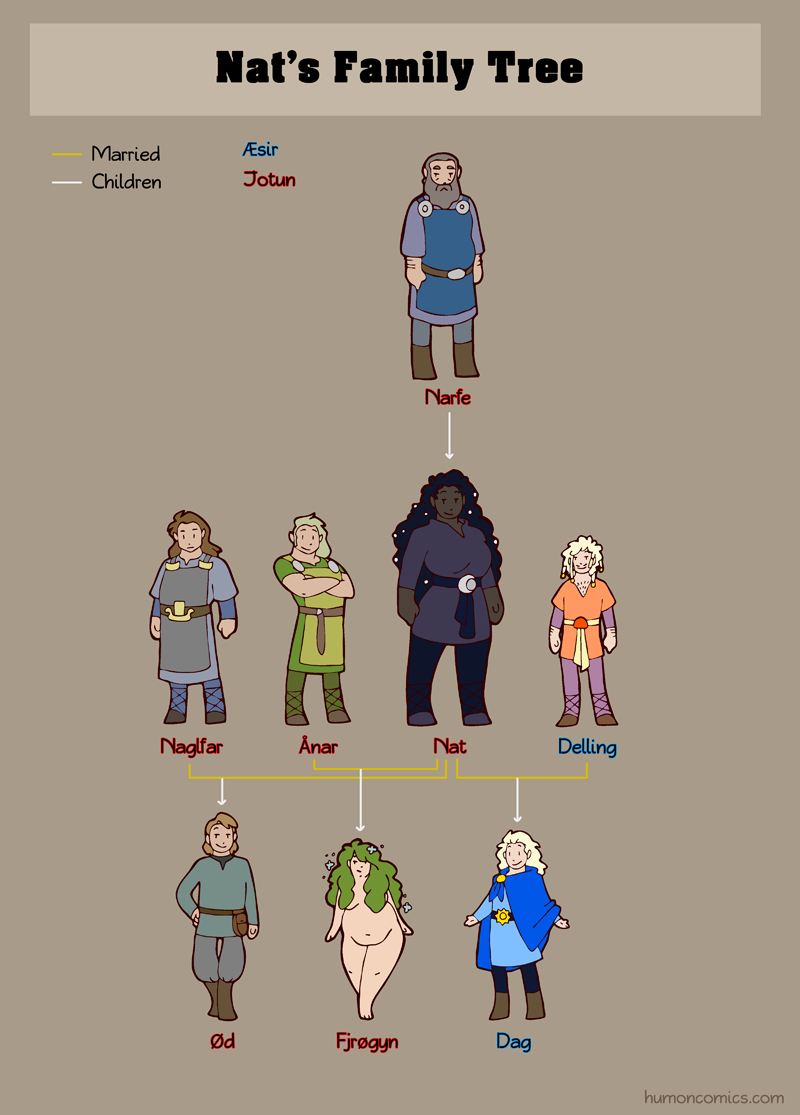 Nat Family Tree
---
Nat is the goddess/embodiment of the night, and mother of the embodiment of Earth, Fjrøgyn, and the god of daytime, Dag. She's also Thor's grandmother.

I wasn't sure how to draw the married lines. It's only said about Nat that she married three times, but never that she divorced any of her husbands or that they died, so for all we know she has three husbands. Frigg had two husbands for a while, so it's not unthinkable.
Besides, we're never told what the marriage traditions are amongst the Jotun. We are told the Vanir gods marry their siblings, so maybe it's common for Jotun to have more spouses?

Naglfar having a boat on his belt is a little joke because he shares a name with a ship.
4th November 2015
Tagged in Nat Delling Dag

Share Humon Comics:
Latest comic in your News Feed:
We have an awesome newsletter with 3,245 subscribers!
Latest comic news
Merchandise news
and more!
6 Comments:
Copyright © 2009-2019 Humon Comics
Artist's Journal
|
Artist's Twitter
|
contact@humoncomics.com
|
Privacy Policy