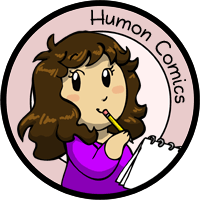 My other comics: Scandinavia and the World, Niels, Manala Next Door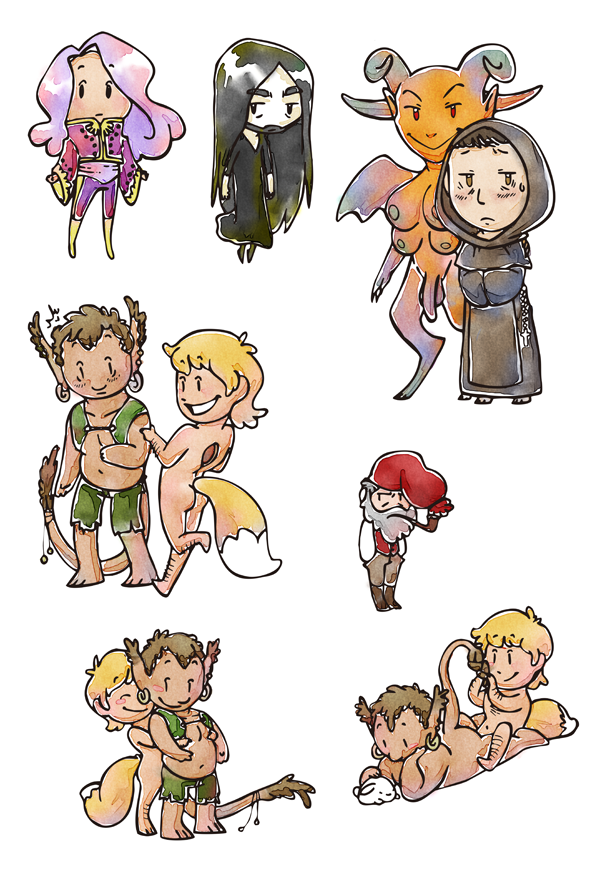 Mixed Fantasy
---
The two guys in the top left corner: Gods from a pantheon I've played around with. All the gods can change their bodies except the purple guy who can only change his hair and clothes, and as a result has become the most flamboyant to compensate. He is god of things that has to change to be constant, like the seasons, weather, aging, and even women's periods.
The other guy is the least colorful of the gods. He's god of all unpleasant things, like death, illness, torture, pain, sadness, and so on. He's not evil tough, just unfeeling, which is why he was tasked with these things.

Next to them is a monk and the demon who follows him around, usually disguised as another monk. I've been wanting to turn their story into a comic for ages, but I keep changing little things, so I'll probably never get done.

At the bottom is a troll and a huldrekarl from Scandinavian folklore. I just wanted to draw something that evening, and these two spontaneously ended up on the paper.

Random grumpy nisse is random.
6th August 2014
Tagged in God Demon Troll Monk Huldra

Share Humon Comics:
Latest comic in your News Feed:
We have an awesome newsletter with 3,245 subscribers!
Latest comic news
Merchandise news
and more!
10 Comments:
Copyright © 2009-2019 Humon Comics
Artist's Journal
|
Artist's Twitter
|
contact@humoncomics.com
|
Privacy Policy