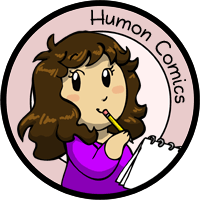 My other comics: Scandinavia and the World, Niels, Manala Next Door

Mars needs Men
---
When I was a child I didn't question the gender roles in movies much because that was just how things were, but I never accepted science fiction movies that portrayed aliens that had a society with roles like ours. That just seemed incredibly unimaginative to me, and aliens always wanting human women for sexy time seemed even more stupid, because why would aliens have our ideas of what makes someone beautiful or useful?

So here's some aliens wanting men. Enjoy.
14th November 2013
Tagged in Mars Movies

Share Humon Comics:
Latest comic in your News Feed:
We have an awesome newsletter with 3,245 subscribers!
Latest comic news
Merchandise news
and more!
10 Comments:
Copyright © 2009-2019 Humon Comics
Artist's Journal
|
Artist's Twitter
|
contact@humoncomics.com
|
Privacy Policy