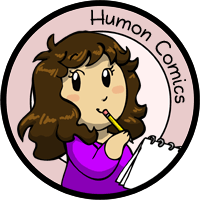 My other comics: Scandinavia and the World, Niels, Manala Next Door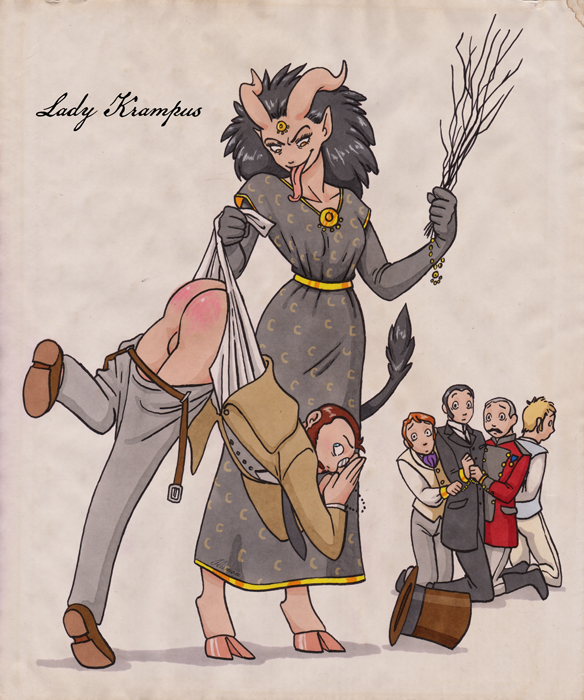 Lady Krampus
---
You might have heard of Krampus, a creature from the folklore of the Alpine countries who is said to visit naughty children during the Christmas season to punish them with a spanking. If they have been really naughty he takes them to his lair where he can get quite creative with his punishments before sending the children back home.

Krampus has a lesser known female counterpart, Lady Krampus, who takes it upon herself to punish naughty grown men. Pictures of her usually depicts her whipping/spanking one man while the other's wait for their turn, often with their hands together praying she won't go too hard on them. One picture even has the men line up, their rumps chained together, while she gives them a collective spanking.
Even Krampus himself is sometimes whipped by her.

She's no where near as old as Krampus, but she seem to be gaining popularity.
7th February 2014
Tagged in Krampus

Share Humon Comics:
Latest comic in your News Feed:
We have an awesome newsletter with 3,245 subscribers!
Latest comic news
Merchandise news
and more!
14 Comments:
Copyright © 2009-2019 Humon Comics
Artist's Journal
|
Artist's Twitter
|
contact@humoncomics.com
|
Privacy Policy