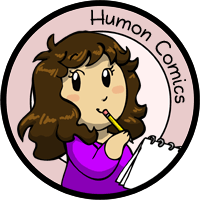 My other comics: Scandinavia and the World, Niels, Manala Next Door

American in Berlin 3
---
One American dollar could buy a German almost a week's worth of food, so while it looked cruel in the last part, it actually helped the general out quite a bit (Yes he has a name now, but I'll save that for later). And no, Alena and Gertrud don't know how their father got the money for food.

The <...> text means they're speaking German. It doesn't really matter in this strip, but later when people will both be speaking English and German it'll be nice to be able to tell who is speaking what.
26th April 2012
Tagged in American In Berlin

Share Humon Comics:
Latest comic in your News Feed:
We have an awesome newsletter with 3,245 subscribers!
Latest comic news
Merchandise news
and more!
7 Comments:
Copyright © 2009-2020 Humon Comics
Artist's Journal
|
Artist's Twitter
|
contact@humoncomics.com
|
Privacy Policy